Friday, December 2nd, 2022 at 2:00PM (EST)
Liquitex Heavy Body Zoom Demo
'Evergreens in Snow' Embellished Monoprint With Artist Marla Morrison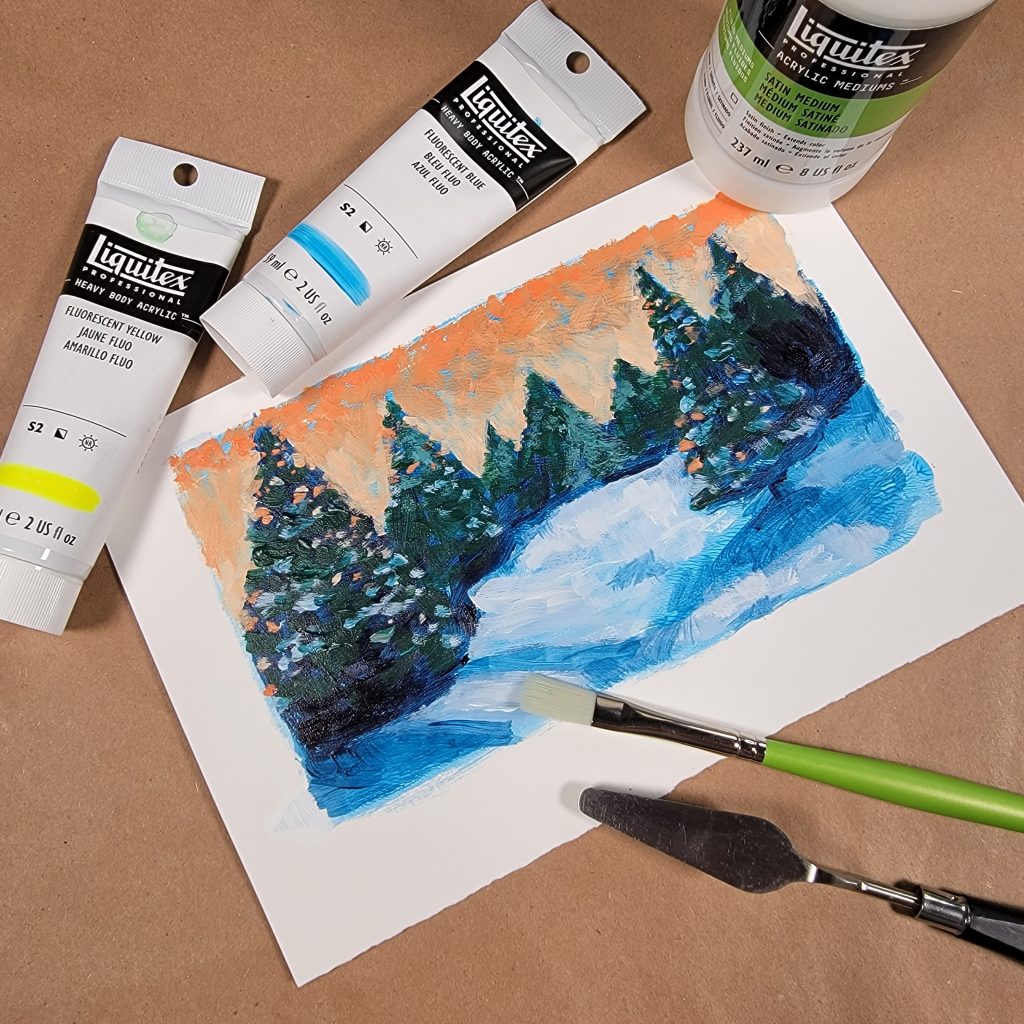 In this class you'll learn how to use an acrylic monotype technique to set the tone of a winter scene. We'll use some of the new Liquitex Heavy Body colors and Satin medium to create this composition. In addition, we'll also explore how different colored grounds can affect the painting's mood. This process is also a great way to create personalized greeting cards for family and friends.
At the end of the demo, participants can sign up to get a free Liquitex Sample to pick up at any Above Ground location.
Marla Morrison is a multi-media artist residing in Texas. For her, exploration of the myriad of art materials and techniques is vastly inspiring. In her work, she seeks to show beauty in color, design, and the physical behavior of paint and other materials.
With acrylics, Marla uses the play of fluid paint and line work to create abstract 2D worlds. She'll begin the painting with an idea of what she'd like to see, but then watch it morph into something different than imagined. She says the process is very much like having a conversation with a life of its own. Whether the pieces evoke the ocean, space, fire, or stone, Marla strives to create environments that will be visually delicious. She is not particularly interested in relaying a narrative. Instead, she enjoys knowing that viewers will bring their own explanations and context for the work.
As a Fine Art Collective artist, Marla gives art materials demos at universities throughout Texas and Oklahoma for Winsor & Newton and Liquitex. She has a B.F.A. from Texas State University in San Marcos, TX and an M.F.A. from Claremont Graduate University in Claremont, CA. She and her husband have three children who keep them busy! Her work is in collections throughout the US and in Canada.
Saturday, December 10th, 2022
Liquitex Open Table Event in ALL stores!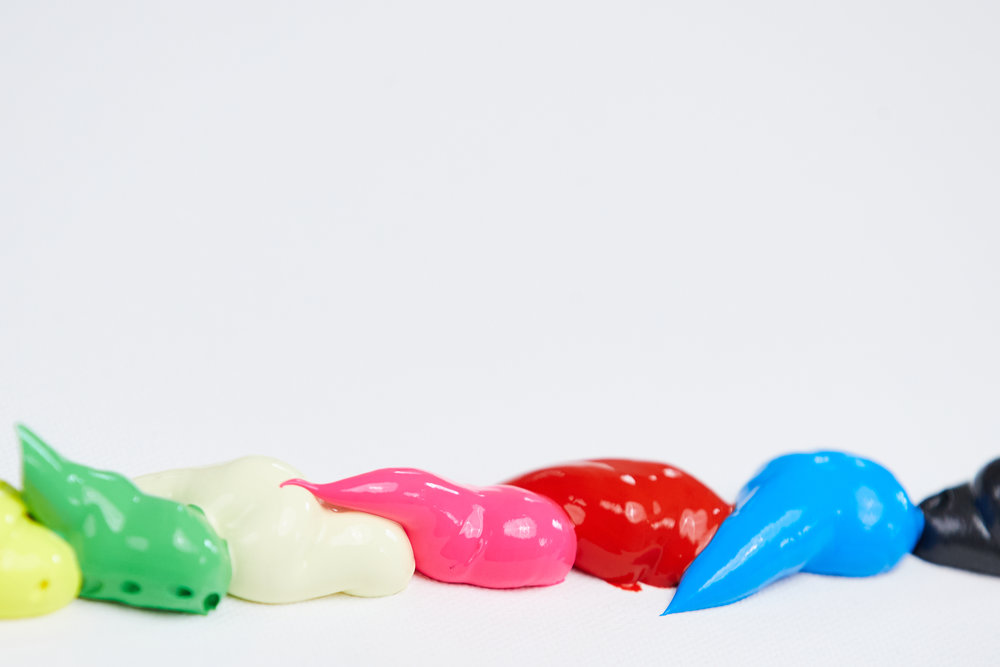 Come by on Saturday to try out our new Liquitex Heavy Body Paints!
Come by any of our 3 Above Ground locations to try Liquitex's new Heavy Body fluorescent colours.
While you are in, ask a staff member for a Liquitex sample* and take advantage of our Holiday Sales. All Liquitex Heavy Body and mediums are 15% off until December 14th, 10 pm EST.
*Subject to availability