With Makeup Artist Alicia!

Date: Friday October 22nd, 2021 2:00PM (EST)
$5 + tax – Includes Materials - Free Shipping
Kit Purchase Required – Limited Spots Available
Join us for this special Halloween demo.
Learn to achieve a cool royal hearts look using Snazaroo face paint!
Includes an hour demo showcasing how to achieve a professional Halloween look,
an AG brush as well as a Snazaroo kit to follow along with!
Inktober Demo With Vic Hollins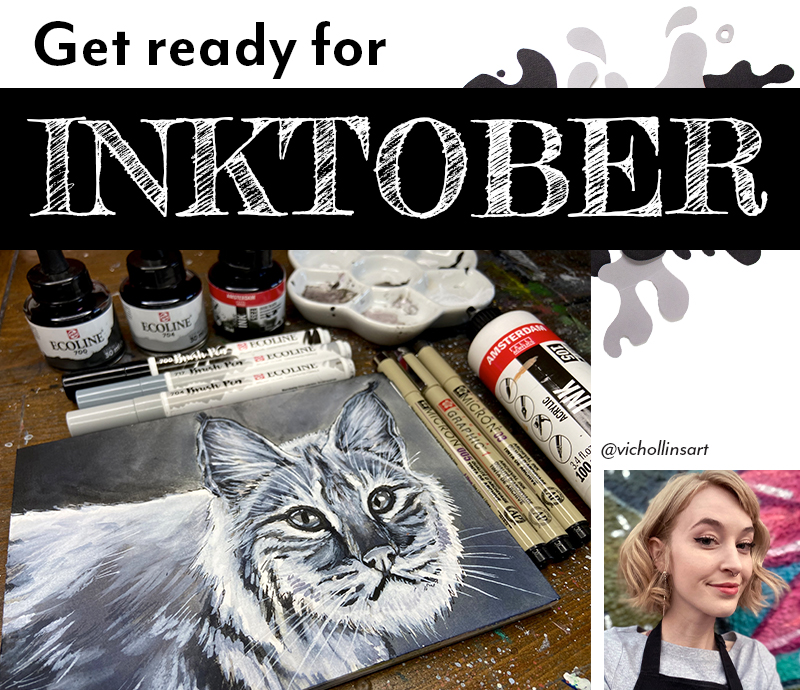 DATE: Friday, October 1st, 2021 2 pm EST
Join Royal Talens art ambassador Vic Hollins as she leads you through a lively, ink-based, informative demonstration sharing practical tips and revealing techniques.
During the demo you will learn how to successfully use Ecoline, Amsterdam Acrylic Ink and Microns in conjunction to create layered ink illustrations on Van Gogh watercolour paper.
To RSVP, email: ashley@abovegroundartsupplies.com